Igualada
Igualada is the capital of Anoia county. It's a medium-size, very pleasant town with lots of nooks and crannies to discover and a stunning rural location. Rec.0 Experimental Stores is a good excuse to sleep over and spend two or three days here. Eating out and enjoying a drinking is excellent, with lots of top-quality bars and restaurants. There is also a wide range of hotels to choose from, depending on your needs. We'd love you to visit our city!
Find all the information at www.comerçigualada.cat/igualada-slow-shopping/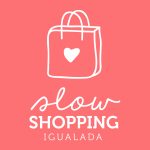 Where to eat
Bar salvem el Museu "El Ruc"
Bar - Cafeteria
Cafeteria Ca la Nuri
Cafeteria-Granja. Esmorzars, dinars i berenars
Cafeteria-Restaurant La Paloma
Esmorzars, menús i entrepans
Cor Verd
Restaurant de cuina natural, vegana i 100% vegetariana, Cuina mediterrània i d'autor
El 10 de la Placeta
Bar-Restaurant
El Cafè de l'Ateneu
Cafè-Restaurant
El Cafè de la Creu
Especialitat en hamburgueses, botifarres i frankfurts extragrans
El Cafè de la Plaça
Bar-Cafeteria
El Didal
Especialistes en tastets i menús elaborats
El Foment d'Igualada
Bar-Restaurant
El Jardí Restaurant
Menjar de bona qualitat
El Rebost d'Igualada
Xarcuteria-Degustació
El Saüc
Cafeteria-degustació
Fel Cafè
Restaurant cafeteria
Frankfurt Babiera
Granier
Cafeteria, forn de pa i pastisseria
Guateque Igualada
Bar Musical
Ibericus
Xarcuteria i degustació
Jaume i Vicenç
Forn de pa. Pa, pastes i entrepans
Kaelia
Creps, amanides, cuina freda en general
Kan Bakus
Restaurant/Take Away japonès. Cuina japonesa i creativa
Kiosk del Rec
Bar-Restaurant
La Cafeteria
Bar - Cafeteria
La Cassoleta de Cal Font
Cafè-Bar-Restaurant
Loft 39
Opan
Forn de pa, brioixeria, pastisseria
Pastisseria Pla
Pastisseria, cafeteria, bomboneria. Casa creadora de la coca d'Igualada.
Per Molts Pastissos
Pastisseria-degustació
Racó del Traginer
Restaurant
Restaurant El Mirall
Cuina de mercat
Restaurant Exquisit
Restaurant
Restaurant Vinnari
Restaurant
Ruc "Bar Salvem el Museu"
Bar - taller "Salvem el museu del Traginer"
Singular Restaurant
Restaurant
Taverna Cal Font
Cafè-Bar-Restaurant
↑ Tornar a les categories
Hotels and apartments
Hotel Amèrica
Hotel urbà d'ambient càlid i funcional
Molí Blanc Hotel
Hotel rural
Apartaments Rambla Nova
Apartaments al centre d'Igualada
Tall de Conill
Hotel familiar a Capellades
Hostal Can Carol
Hotel amb encant a Capellades
↑ Tornar a les categories
Rural houses​​
Casa Tomàs
Casa rural a Rubió
Les Muntades
Casa rural a Jorba
Cal Masvilella
Casa rural a Prats de Rei
Cal Fuster
Casa rural a Tous
Espai Malva
Casa rural a Santa Margarida de Montbui
Masia Can Alemany
Casa rural a Sta. Margarida de Montbui
Rectoria Clariana
Casa rural a Argençola
↑ Tornar a les categories